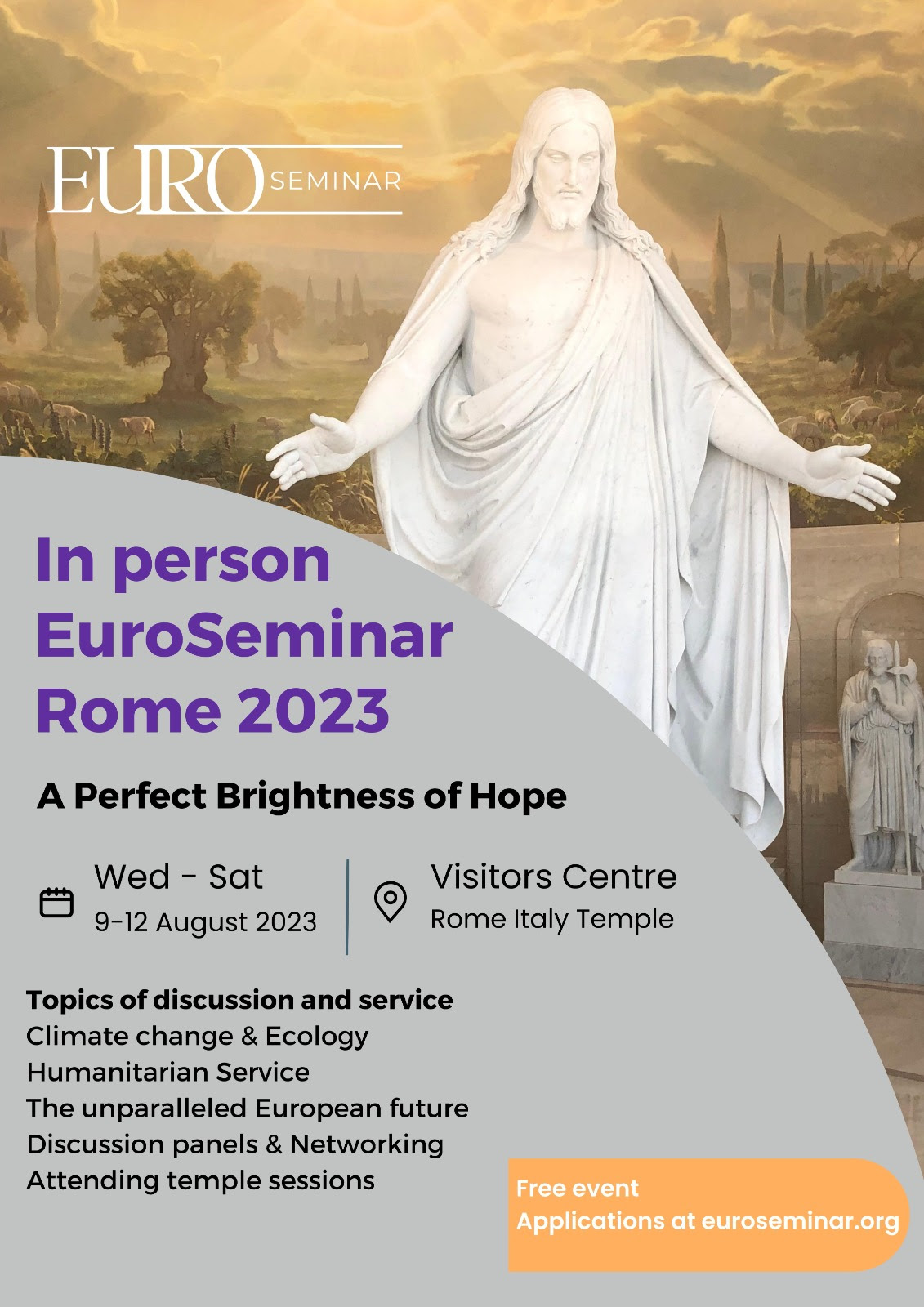 In person EuroSeminar Rome 2023
Come and join us for the EuroSeminar on August 9-12 at the Rome Temple Piazza. The topic, "A Perfect Brightness of Hope," seeks to give chances for young academics to network, be spiritually uplifted, challenged, and inspired to live the gospel. This event promises to be an extraordinary experience, including panel talks, discussion groups, mentoring, and temple sessions. Make sure to be a part of this opportunity to develop significant contacts and take concrete steps toward service and collaboration in the Church and community.

Aplications are over.